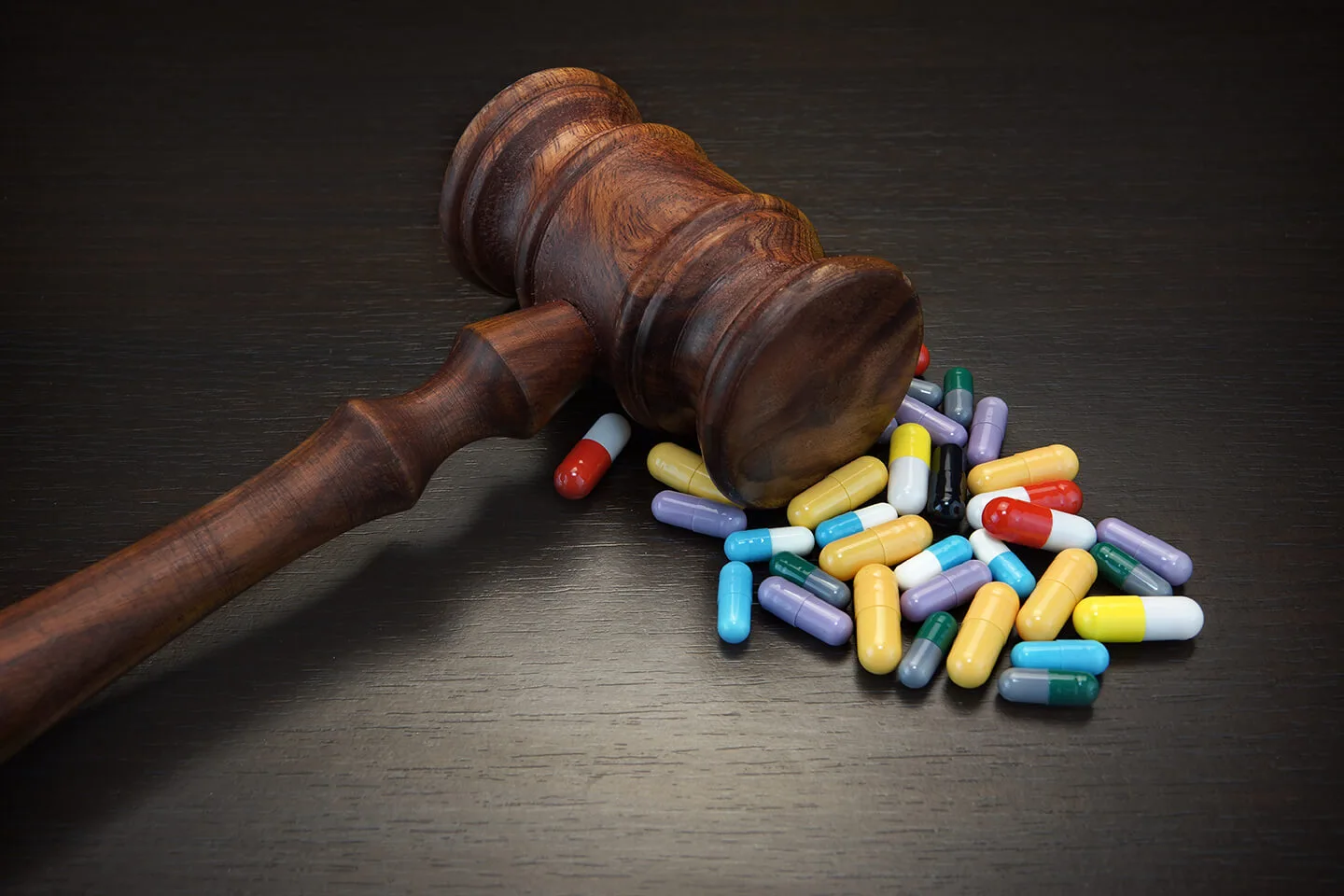 Texas continues to have some of the nation's strictest penalties for drug crimes. While many states have taken steps to decriminalize or even legalize several types of controlled substances, Texas has not followed suit. Most people recognize that they can face criminal charges for possessing, selling, or trafficking illegal drugs like heroin, cocaine, and methamphetamine, but what happens when law enforcement accuses you of prescription drug fraud? It's important to recognize that Texas prosecutes any activity that constitutes prescription drug fraud—even if these substances have FDA approval and are lawfully dispensed by pharmacies. If you are facing prescription fraud charges in Pearland or Brazoria county, contact a seasoned criminal defense lawyer right away to discuss your case. This post will explore what prescription fraud is in Texas and what steps you can take in response to such charges.
Prescription Drug Fraud Under Texas Law
Prescription drug fraud occurs when someone forges a prescription or distributes controlled substances without the proper authorization. Title 6, Section 481.129 of the Texas Health and Safety Code specifies that prescription drug fraud happens when someone intentionally and knowingly: "(1) distributes as a registrant or dispenser a controlled substance listed in Schedule I or II, unless the person distributes the controlled substance as authorized under the federal Controlled Substances Act; (2) uses in the course of manufacturing, prescribing, or distributing a controlled substance a Federal Drug Enforcement Administration registration number that is fictitious, revoked, suspended, or issued to another person; (3) issues a prescription bearing a forged or fictitious signature; (4) uses a prescription issued to another person to prescribe a Schedule II controlled substance…" or otherwise commits another form of prescription drug fraud.
Examples of Prescription Drug Fraud in Texas
There are several circumstances that may lead to prescription drug fraud charges in Texas. Prosecutors may decide to take up cases in which they attempt to show that the defendant knowingly and intentionally issued a prescription using a forged signature or used someone else's valid prescription to prescribe a Schedule II drug. If you attempt to modify a legitimate prescription to acquire more pills or increase the dosage, you can face criminal charges. Impersonating a medical professional can constitute prescription drug fraud, as you are using deceptive means to access controlled substances. Essentially, any attempt to circumvent the legal protocols for prescribing, delivering, manufacturing, or distributing controlled substances may result in criminal charges.
Steps to Take When Facing Prescription Fraud Charges
The moments after your arrest for an alleged prescription drug fraud offense can be chaotic and overwhelming. However, there are steps you can take to protect your legal rights and increase your chances of obtaining the best possible outcome, given the specific circumstances. Below are a few things you can do to navigate this stressful experience with greater clarity and confidence.
Exercise Your Right to Remain Silent
Although your first impulse may be to explain your way out of the arrest or protest your innocence, any statements you make to law enforcement can be manipulated and weaponized against you later on. It's essential to recognize that you have the constitutional right to remain silent, and you should invoke this right as much as possible. Do not resist arrest, as this will almost always complicate your situation (and may even lead to harsher penalties)—instead, cooperate with the officer and say as little as possible until you have the chance to speak with your attorney.
Contact a Criminal Defense Lawyer ASAP
As overwhelmed as you may feel, you do not have to go through this experience alone. Reach out to a trusted and experienced Pearland criminal defense attorney as soon as you can so they can start preparing your defense. Now is not the time to leave your future up to chance—your attorney will advocate aggressively on your behalf to secure the most favorable outcome possible. They will explore every aspect of your case, looking for any violations of your rights during your arrest or other grounds for having the charges reduced or dismissed.
Take Action Today to Protect Your Future
If you or a loved one has been charged with prescription drug fraud, you need reliable and effective legal representation right away. Drug crimes in Texas carry severe penalties, including incarceration, costly fines, and other significant restrictions on your future and freedom. Enlisting the guidance of an experienced defense attorney is highly recommended during this disorienting time. Your lawyer will answer your questions, address your concerns, and fight hard to defend and uphold your rights at every turn.
If you are facing drug charges in Pearland or Brazoria County, call the Law Offices of Keith G. Allen today at (832) 230-0075 to arrange a free consultation with a skilled and trusted criminal defense lawyer.